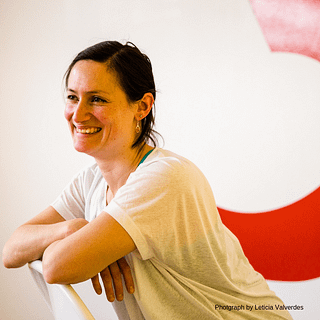 I enjoy teaching and inspiring people to move better and to reach their health and rehabilitation goals. Seeing people be empowered to manage their own health is a great joy to me. I am passionate that everyone can find a way to live in optimal health and wellbeing.
You will find I use an evidenced based, bespoke and holistic approach to both Physiotherapy and Yoga; whilst creating a friendly and enjoyable environment to work in. I am told that I bring humour, encouragement and confidence to sessions that enables people to attain their very best outcomes.
Qualifying as a Physiotherapist, from Manchester University in 1998, I have specialised in Neurology and Rehabilitation. Working with a wide range of neurological conditions in both acute and community settings, I have over 14 years experience as a Physiotherapist within the NHS and 8 years in private practice. 
I started practicing the Ashtanga system of Yoga in 2003. Under the teaching of Christopher Gladwell, I developed a practice which encompasses meditation, breath work and the philosophy of Yoga as well as the physical postures. 
As my Yoga practice developed I began to see the benefits of combining Physiotherapy and Yoga in rehabilitation.  This combination of Eastern traditional body/mind practices with evidence based western medical science can have deep and profound benefits to health and rehabilitation.
After attaining my advanced Yoga teacher training diploma with Christopher Gladwell at the Yogasara Academy I have continued CPD yoga studies in the therapeutic application of Yoga, including completing the Opening Yoga level I & II with Matthew Sanford in 2017.
In 2012 I left the NHS to set up private practice, providing specialist neurological Physiotherapy and Yoga within the community in Bristol. In 2018 my family and I moved to achieve a long held dream and now I work in Hereford, Abergavenny and surrounding areas
I am a registered Physiotherapist with the HCPC, the CSP and a registered Yoga teacher with the Independent Yoga Network.
If you'd like to find out more or to discuss your needs please get in touch;
Call on  07841763604
yogaphysiotherapy@gmail.com