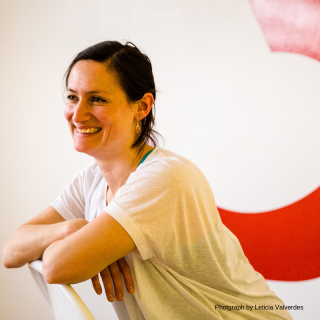 Lin's passion is to share her knowledge and skills in working with the body and mind to assist people live their life in optimal health and wellbeing.
Following qualifying as a Physiotherapist in 1998 Lin was drawn towards specialising in Neurology and Rehabilitation. Lin has worked with a wide range of neurological conditions and neurosurgery in both acute and community settings with over 14 years experience within the NHS. Her most recent NHS post was 6 years working as a specialist Physiotherapist and clinical lead in Neurology Out-patients and Older People's Rehabilitation at Bristol General Hospital.
During her career Lin has worked with many people of differing ages and levels of ability and she finds inspiration from the tenacity, determination and humour people bring to their rehabilitation.
Lin started practicing the Ashtanga system of Yoga in 2003 and she has developed a practice which encompasses meditation, breath work and the philosophy of Yoga as well as the physical postures. Lin brings to her Yoga a deep knowledge of anatomy and biomechanics which is woven through her teaching.
As Lin's Yoga practice developed she began to see the benefits of bringing together her skills and knowledge in Physiotherapy and Yoga. Lin believes that Yoga and Physiotherapy combine to produce a holistic, deep therapy which draws on an ancient tradition of exploring body and mind combined with the biomechanics and physiology of western medical science.
After attaining her advanced Yoga teacher training diploma with Christopher Gladwell at Yogasara Academy Lin has continued her study with Matthew Sanford completing the Opening Yoga level I & II in 2017.
Lin is a registered Physiotherapist with the HCPC, the CSP and a registered Yoga teacher with the Independent Yoga Network.